Client's Needs
Today, digital is a critical part of all businesses, and holds the key to growth strategies. Companies are facing various issues in formulating digital strategy, in such area as digital marketing, content, and products & service innovation. Companies also need to rethink customer services, organization design to support technology, hiring and development of talents, and goal setting.
Our Approach
Together with our clients, we will develop solutions for end-customers, taking full advantage of digital. We pay particular attentions to creating long-lasting processes to achieve the goal, while acquiring and retaining customers, and driving long-term business growth.
Digital only serves as means to achieve goals of the company. We believe the key to achieving our client's objectives lies in deeply understanding issues of end-customers, identifying solutions, and addressing explicit and implicit needs. We work with our clients in achieving these goals, and driving growth of services and products through digital marketing.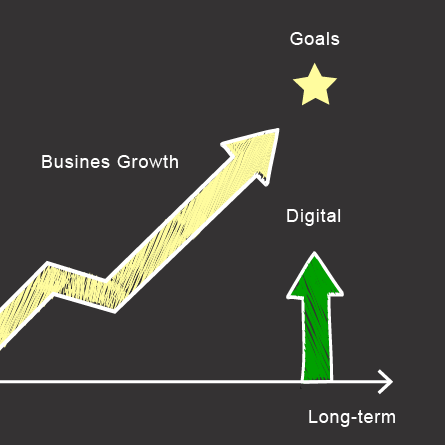 Contract
Advisory
We provide advisory to our clients on a medium to long-term basis, to address issues and drive growth. Typically the term of the contract is six to 12 months, with an extension clause.
---
Meetings with our client at an average frequency of twice a month
Follow up with emails and phone calls
Covers necessary research, analyses, and proposals
Fee takes account of the issues and frequency of meetings
Steps of Engagement
1. Inquiry
Please contact us through the form below
2. Understanding of Needs
We have an initial discussion with our client to understand the issues and needs
3. [Free] Proposal and Estimation
We develop a project proposal and fee estimation based on our understanding of our client's issues and needs
4. Contract
Both parties sign a contract that reflects the mutual agreement
5. Start of Service
The service starts in line with the proposal