Realizing growth strategy with customer perspective
Our company, CustomerPerspective Inc., started as of October 1, 2018. Through the company, I would like to contribute to growth strategy of clients, taking advantage of my experience in management consulting, and digital marketing in the past 20+ years. Our vision is to be the digital marketing consultancy most trusted by our customers. We want to make progress toward this vision by adopting new technologies and approaches in this industry that sees constant innovation.
The start of the new company resulted from my profound belief that thinking from customer perspective is an approach essential to all businesses. My goal is to exemplify this approach with a broad range of companies through CustomerPerspective, Inc. I learned from my experience that addressing business issues from the perspective of customers allows companies to unify employees, and create excellent services and products. This approach will lead to winning customer trust, and achieving long-term business growth. The name and mission of our company represent such belief.
We look forward to working with executives and leaders of the companies who value our belief. Our goal is to contribute to addressing opportunities of the broad range of companies, regardless of size and nationality.
Sincerely,
Ken Kasegawa
Founder and Representative Director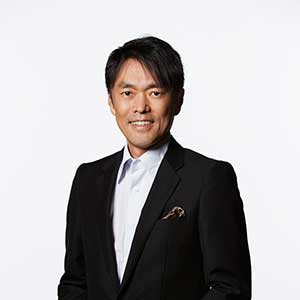 Biography
Ken Kasegawa is the Founder and Representative Director of CustomerPerspective, Inc., and a digital strategy/marketing consultant. Ken has an experience in digital marketing for over 20 years, since early years of the marketing approach, which turned out his life-time professional pursuit.
Ken started his professional career as strategic management consultant at Booz, Allen & Hamilton (currently PwC Strategy&). After earning an MBA at Sloan School of Management at MIT, Ken joined Citigroup, where he launched online banking, and subsequently took charge of customer acquisition marketing, sales and products at the card business as Vice President. He later led new Japan businesses of eBay group as Representative Director of eBay New Ventures.
Ken joined Amazon Japan in 2007, where he led marketing for Amazon.co.jp, driving customer growth and sales as Director and later Vice President. In 2016, Ken assumed the responsibility of VP, Prime Japan, growing the membership of Amazon's key strategic initiative. He was also responsible for Amazon Points Program and Deals & Events, contributing to the record sales on Prime Day for the four straight years. Ken was also the Japan leader of the company-wide efforts aimed to drive improvements of customer experience and innovation of services and products.
Ken founded CustomerPerspective, Inc. in October, 2018 and has served as the advisor/consultant of various companies, including startups, and large corporations in service, manufacturing, financial, healthcare, media and utility sectors.
Credentials
MBA, Massachusetts Institute of Technology (MIT) Sloan School of Management
Completed MIT Sloan School Executive Program, Artificial Intelligence: Implications for Business Strategy
Bachelor of Laws (LLB), The University of Tokyo
Certified for Ideo U Advanced Design Thinking
Lecturing Experiences
2017 – 2018
Guest Lecturer, Meiji University, Academic Internship Program for Industry-Academia Collaboration
March 2016
Guest Lecturer, Global Network Week Tokyo Program, Graduate School of International Corporate Strategy at Hitotsubashi University
2000 – 2001
Part-time Lecturer of Citibank-sponsored Business Banking program for Undergraduate and Graduate Students. Lectured at Hitotsubashi University, Waseda University, Keio University, Doshisha University, and Ritsumeikan University.